Climb aboard the 'Great Vineyards Train' and experience an unforgettable and educational journey through the heart of the Saint-Emilion vineyards.
Along the route, the little train winds its way through the old ramparts, past the village's monuments, before taking you alongside some of the appellation's most prestigious wine estates, occasionally even along the châteaux' private paths with stunning views of the village and the Dordogne valley.
Half-way through the journey, depending on availability, a stop-off tour of Château Rochebelle's monolithic caves is offered followed by a tasting of this Grand Cru Classé's wines.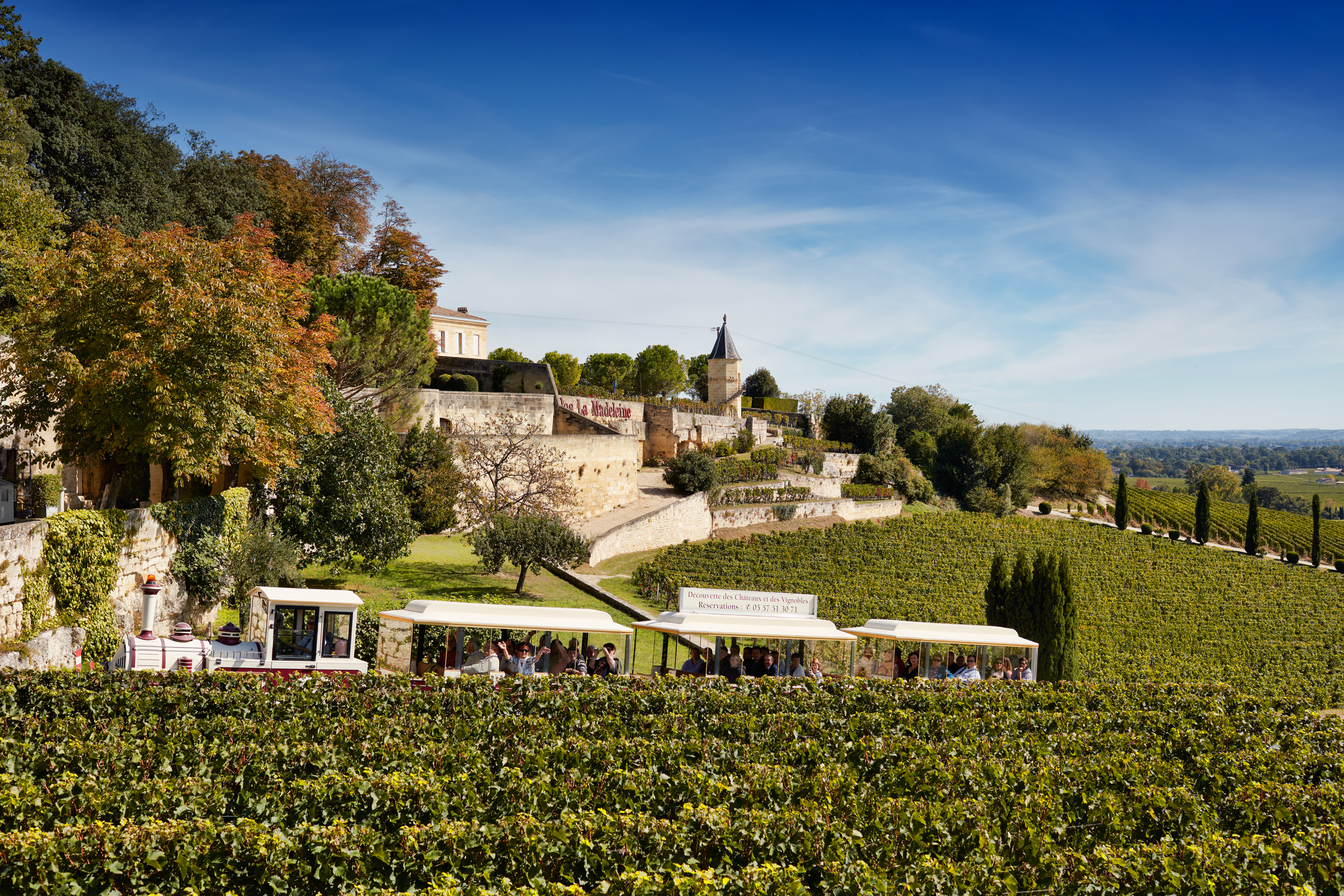 Le Train des Grands Vignobles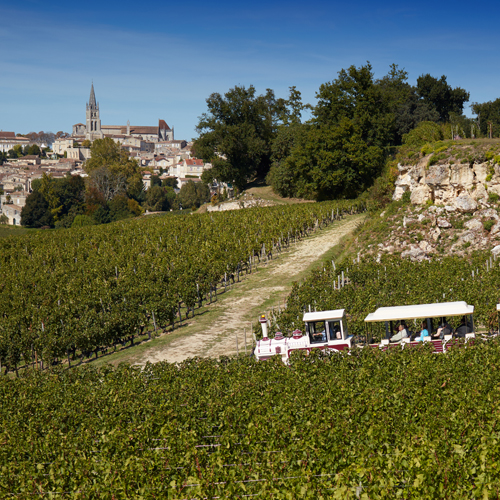 Immersive Tour
Guided walk through the heart of the vineyards
Tour of the monolithic caves
Tasting of a vintage of
Château Rochebelle – Grand Cru Classé
Duration : 1h20
14.50 €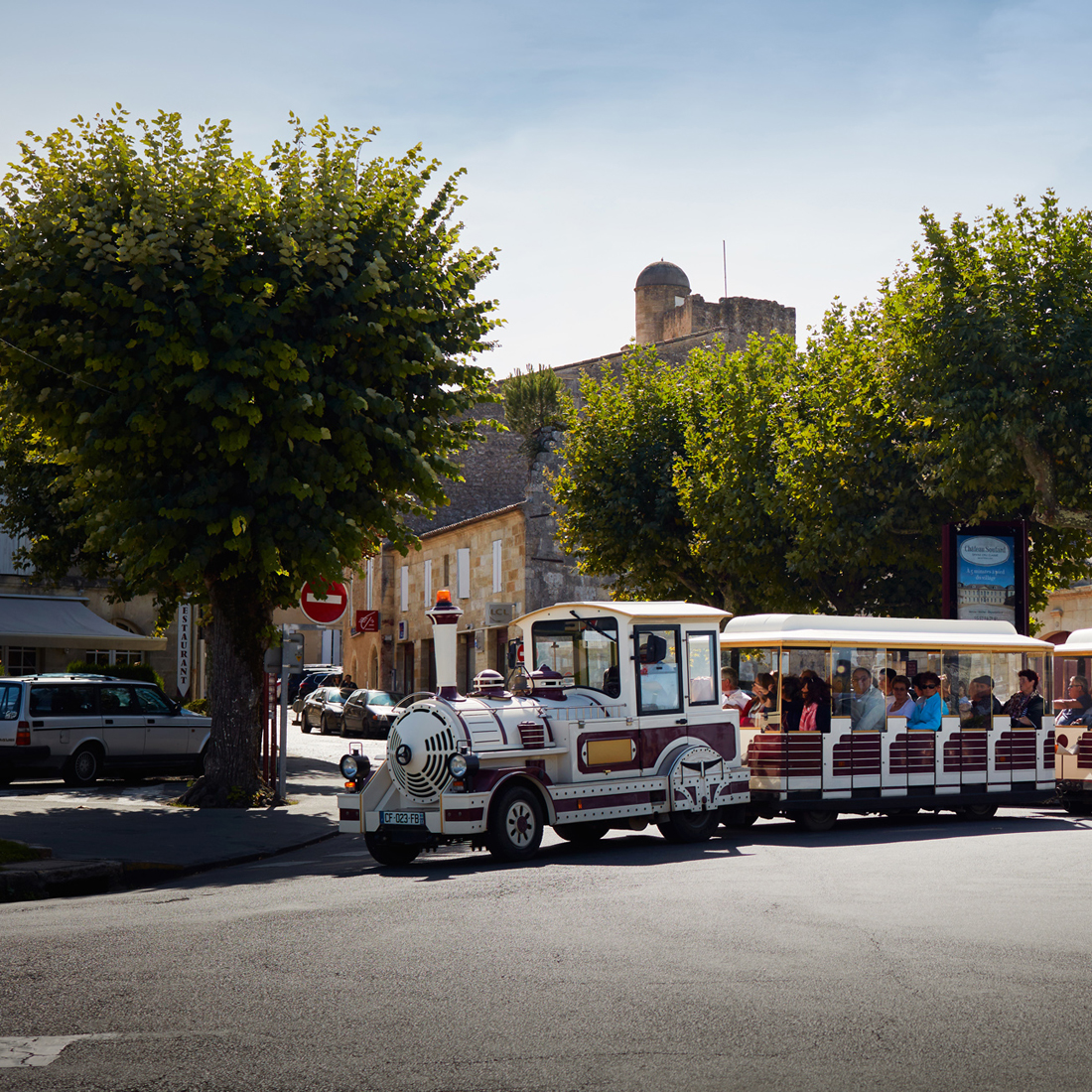 ESCAPE TO THE VINEYARDS
Guided walk through the heart of the vineyards
Duration :  35 minutes
8.00 €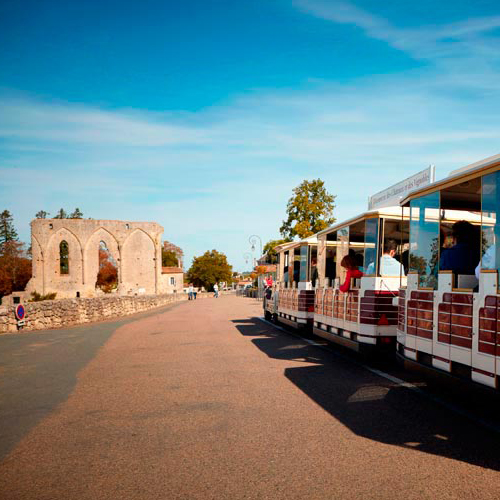 PRICES FOR CHILDREN
Train tour
A tour of the monolithic caves
A reduced rate: under 12 years old
(under 3 years old: free of charge)
6.50 €

Upper part of the village next to the roundabout
and the coach parking lot.
Recommended route via the D 243 in season.

Departure times
10h30 – 11h15 – 12h00 – 12h45
14h00 – 14h45 – 15h30 – 16h15 – 17h00 – 17h45