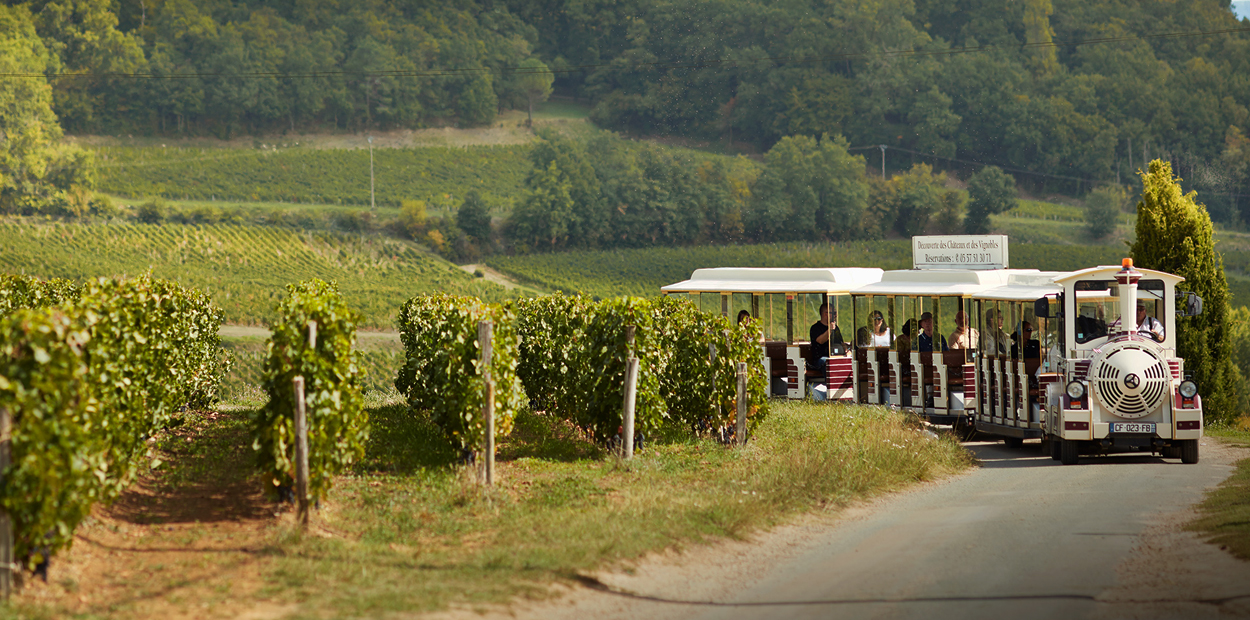 Visit Saint-Émilion differently
Whether you travel there privately, through a travel agency, through work or an association, enjoy a relaxing tour of Saint-Émilion aboard the little train, which takes you through the village ramparts and its legendary vineyards.
During the 35-minute guided tour, you discover the appellation's most prestigious wine estates and enjoy breath-taking panoramic views of the village and the Dordogne valley.
Château ROCHEBELLE
Saint-Émilion Grand Cru Classé
The Faniest family of Château Rochebelle will be thrilled to show you around this real gem of a family wine estate, established for some five generations now on the high part of the Saint-Émilion limestone plateau.
Monolithic caves dating back to the 18th century, enhanced by stunning interplays of light, and superb views over the Dordogne valley encapsulate the sheer magic of the place.
Here, a family of vignerons work tirelessly in the vines and cellars to forge the style of this Grand Cru Classé and bring out the finest expression of their terroir.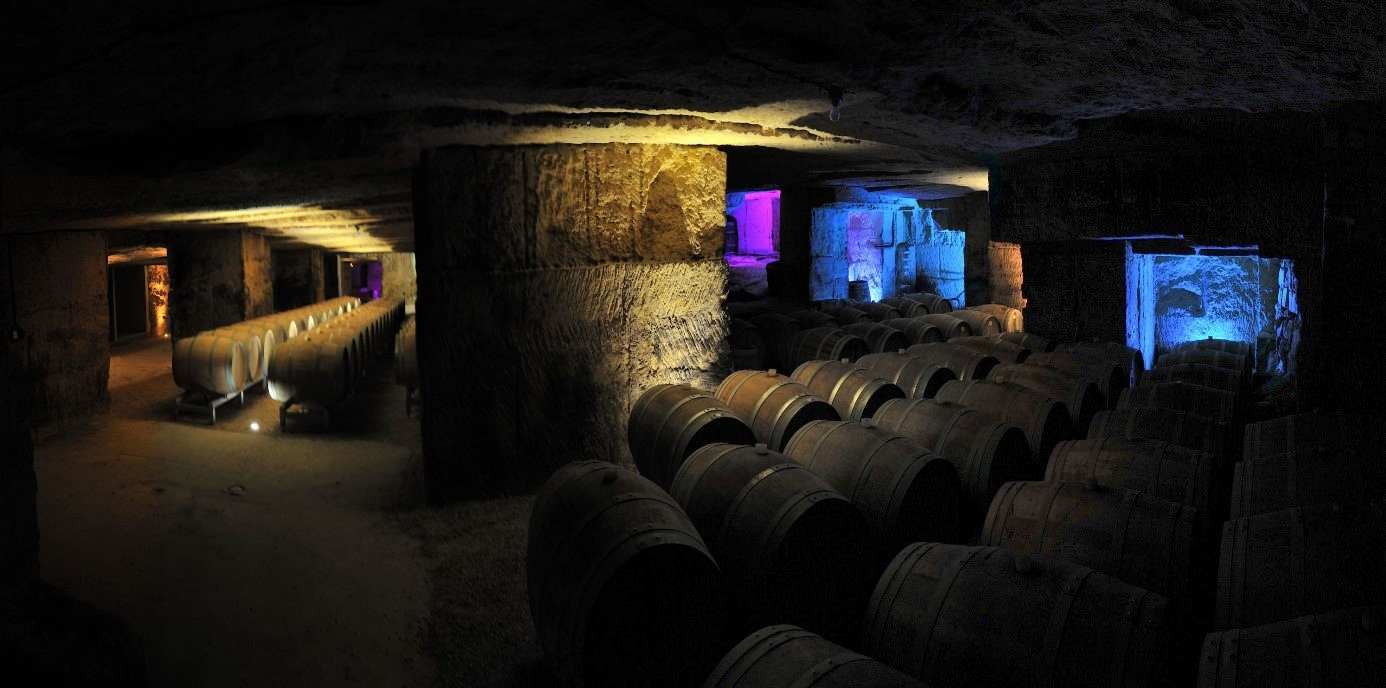 The great vineyards train season will begin on April 6, 2024.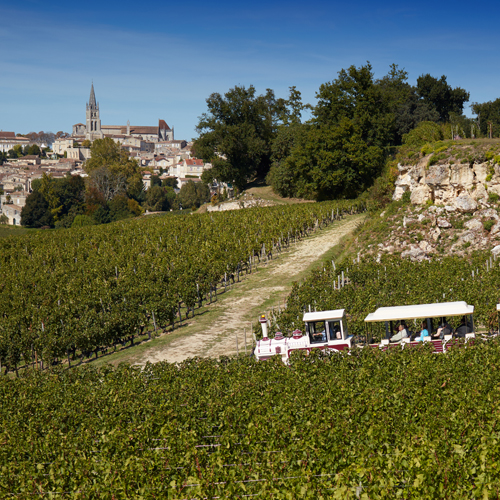 Immersive Tour
Guided walk through the heart of the vineyards
Tour of the monolithic caves
Tasting of a vintage of
Château Rochebelle – Grand Cru Classé
Duration : 1h20
14.50 €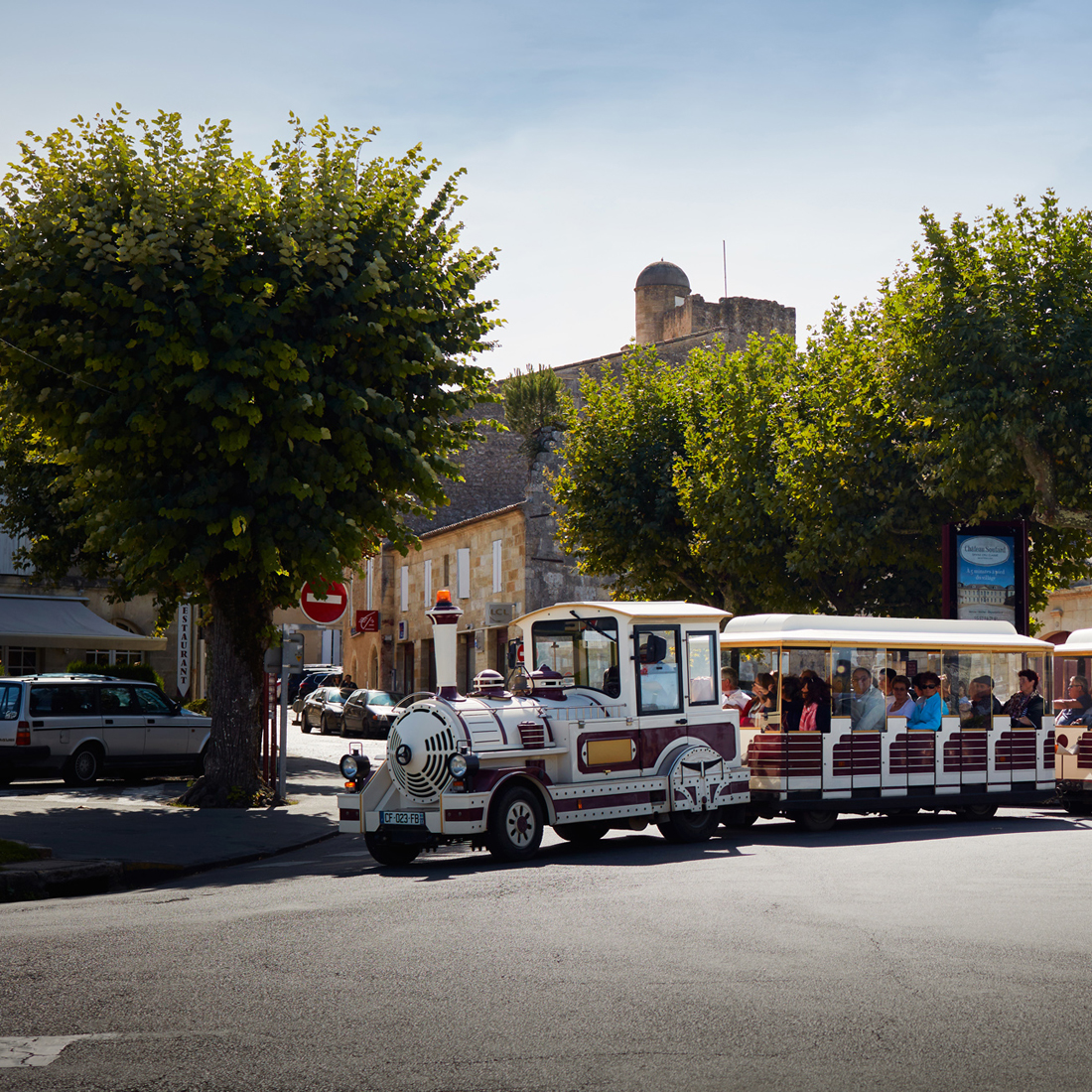 ESCAPE TO THE VINEYARDS
Guided walk through the heart of the vineyards
Duration :  35 minutes
8.00 €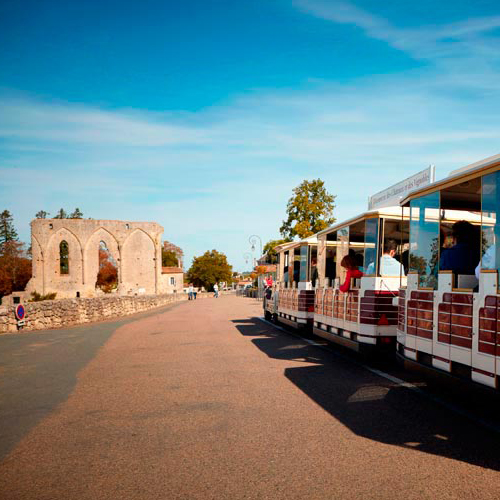 PRICES FOR CHILDREN
Train tour
A tour of the monolithic caves
A reduced rate: under 12 years old
(under 3 years old: free of charge)
6.50 €
Tours of the Monolithic Caves
for private visitors | Exclusive wine tours
Wine tour trips for
private groups | organised wine tours
'Great Vineyards Train'
Privatization